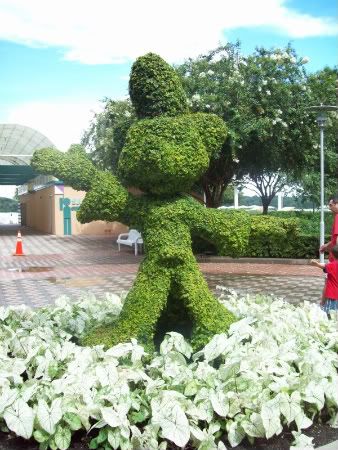 Last Friday I took a look at my calendar and I saw that I had a tough two weeks ahead of me that included three quizzes, three tests, and a handful of essays and papers to do. And I sit here now, in front of my desk, feeling relived that I am half way through but also looking at the week ahead knowing that I still have a few more challenges including an Accounting test to complete before I can really breathe easy again (until I have to do it all over again of course). These weeks however did help inspire my Top Five list for today. So with that said here are the three quick top five places to relax and take it easy at Walt Disney World.
Top Five Relaxing Rides (There's kind of a theme here)
5. Ellen's Universe of Energy (EPCOT)
4. La Gran fiesta Tour (EPCOT)
3. Tomorrowland Transit Authority (Magic Kingdom)
2. Living with the Land (EPCOT)
1. Spaceship Earth (EPCOT)
Top Five Relaxing Hotels and surrounding areas

5. Grand Floridian
4. Port Orleans Riverside
3. Animal Kingdom Lodge
2. Fort Wilderness Campgrounds
1. The Boardwalk
Activities around the "World"
5. Mini Golf at Winter/Summerland
4. EPCOT World Showcase Segway Tour
3. Rent a Surrey Bike with friends and bike around the Swan and Dolphins, Yacht and Beach Club, and Boardwalk resort
2. Rent a single person motor boat and ride around the Seven Seas Lagoon
1 Attend a campfire at the Fort Wilderness campgrounds
Have a Zip-A-Dee-Do-Dah-Day!!!