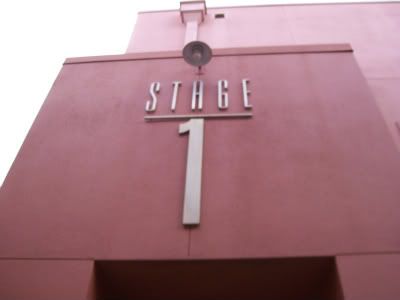 Let me start this post off by saying that these are by far my favorite of the links that I have posted so far. With that being said, On With The Show:
Over the past week I have talked to three different people, all of who said that they would love to work on the Great Movie Ride. And why not? There is a fun spiel, there are two potential story lines, you can be a ride operator or a thug or even a bank robber, and of course there's that great movie montage at the end of the ride. So I was inspired to post this link which was put together by a fan of the attraction and which features the many different movie montages The Great Movie Ride had featured over the years. Enjoy!
http://prettygoodmovieride.com/
This next couples of links are commercials but stay with me on this one. These are what I will call my top five commercials that really carry the Disney spirit with it. Enjoy!
5.
http://www.youtube.com/watch?v=HZ2KHcGksw8&feature=related
4.
http://www.youtube.com/watch?v=RM-8SrBbOTE
3.
http://www.youtube.com/watch?v=ahGsElNsaQM
2.
http://www.youtube.com/watch?v=Flrt_cs6Dms
and yes that's Dr. Taub from House
1.
http://www.youtube.com/watch?v=k2KojRy5na4&feature=related
Last week I said that this week I would post what is arguably one of my favorite Disney links and here it is. Have you ever wanted to work a Disney attraction? Of course you have, it's the most requested position on the College Program. Well now you can have a taste of what it's like to control such rides as the Tower of Terror, Expedition Everest, and a few others including some extinct attractions like Who Wants to be a Millionaire Play It. So go to the site, click one of the simulators on the right side of the screen, and have fun. (Hint: Don't get frustrated if you can't figure it out right away. Just think of what the next logical step in the process is and do it).
http://themagical.nl/
Have an Actual, Factual, and of course Satisfactual Zip-A-Dee-Do-Dah-Day!!!!!