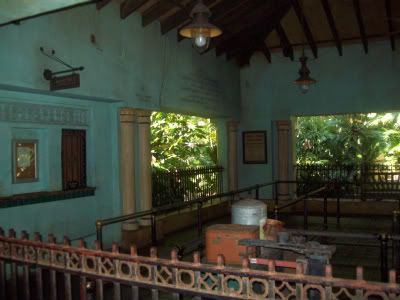 We are just going to get right into it today. We have part 2/4 of the Disney World Top 26 A-Z as well as the last preliminary round of the "Best Ride at Disney World Competition." So enjoy and happy voting:
H High School Mu……no, I'm just kidding……it's Hakuna Matata
- So this might be another one of those choices that your scratching your head about with all the other great H's out there (Haunted Mansion, Hollywood Studios, Hoop-Dee-Do) but this is another abstract choice that I feel deserves the title (and if you want to get technical, it's sung during festival of the Lion King). First of all, if you have to ask what Hakuna Matata is then you probably should not be reading my blog (please don't stop reading my blog). But when I think of Disney World and I think of my time in the College Program, I don't think there are many other phrases that described everything quite like Hakuna Matata. You apply for just about any other job anywhere else (exception of course being a hot air balloon pilot or president of Egypt for a day) and work is just a long drawn out miserable time. However, when you are working a long shift at the World, you really don't feel it because you are having so much fun. Even jobs like mine where I handed guests their trays of food and took their orders was just so much fun. It's all because of that worry free philosophy. Enjoy every shift you have and remember Hakuna Matata.
I Impressions De France
- So my initial choice for "I" was obviously Illuminations (and it still remains my favorite "I" at Disney World) but I have two reasons why I went with Impressions over Illuminations. The first is that I have already talked Illuminations to death in the past. The second reason is that most of the guests pass by this show because they think it's a boring waste of time and that's a real shame. This 200 degree movie provides some amazing views of many of France's amazing scenery including:
-Versailles
-Many of the Chateaus
-Bastilles Day in front of the Arc De Triumph
-Elevator ride up the Eiffel Tower
-The amazing Mont St-Michel
And it is all set to some great classical music (the best description a college student with no music background can give). My point is, it's a great show and while you are there on your program you should definitely check it out.

J Jungle Cruise
- One of Walt Disney's greatest creations, there is no surprise that the Jungle Cruise takes the "J" spot. This ride along with the Haunted Mansion are easily the most desired rides for those chosen to participate in attractions on their College Program. The only other thing I want to say about this ride is that while you are at WDW you should ride this at least once at night. Everything looks more realistic, the skippers are generally funnier when entertaining smaller groups, and as Bill Nye says on Universe of Energy, "It's just cool."
Today's match features a two park double header with three Hollywood Studios matches and three Animal Kingdom matches. At the end of this round, we will have the top three finalists for each park. That means that next week will be the start of the finals. Also, the featured match of the week pits two perennial powerhouses from Hollywood Studios. One, the Great Movie Ride, was the original MGM Studios E-Ticket. The other, Toy Story Midway Mania, is Hollywood Studio's newest go to attractions that is so popular that it generally sports at least a 2 hour line. Enjoy:
HS and AK Round 1
Rocking Roller Coaster vs. Backlot Tour featuring Catastrophe Canyon
Star Tours vs. Twilight Zone: Tower of Terror
Expedition Everest vs. Primeval Whirl
Triceratops Spin vs. Dinosaur
Kilimanjaro Safaris vs. Kali River Rapids
Featured Match
Toy Story Midway Mania vs. Great Movie Ride
Have a Zip-A-Dee-Do-Dah-Day!!!!!!