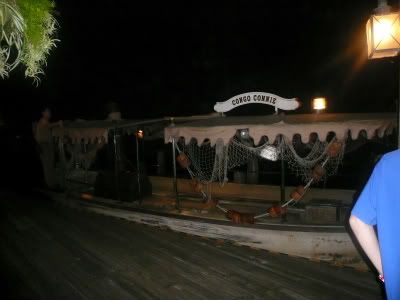 Well, I guess we should first deal with the Elephant in the room. For those who are applying for Fall 2010, the application has finally come online (R.I.P. the many fingers lost clicking the refresh button and infinite amount of times). So, if you haven't already, start working on those applications. I myself completed an application and am currently awaiting the next step.
Next, check this out. It is the 3D model for the new Fantasyland expansion. It shows both facades and show buildings so check that out.
http://bit.ly/7eP1lp
Today we have the winners of the preliminary rounds for Hollywood Studios and Animal Kingdom. A majority of the matches were relatively one sided. The featured match did prove to earn its place as the winner was of the Great Movie Ride vs. Toy Story Mania was decided by a single vote. Anyways, the winners are as follows:
Rocking Roller Coaster beat out Backlot Tour featuring Catastrophe Canyon
Twilight Zone: Tower of Terror beat Star Tours by a few votes
Expedition Everest slaughtered Primeval Whirl
Dinosaur won out against Triceratops Spin
Kilimanjaro Safaris had a big victory against Kali River Rapids
And The Great Movie Ride pulled out a one point victory against Toy Story Mania
Now I have the set up for Round 1 of the "Best Ride at Disney World." In Round 1 we see the top three rides from every park going up against one ride from each of the other parks, meaning no ride will go up against another ride from the same park. We have a total of six matches ahead of us so let's get right down to it. Enjoy:
Haunted Mansion vs. Test Track
- Will Test Track become the 1000th Happy Haunt to fall victim to the Haunted Mansion or will Test Track smoke the competition?
Splash Mountain vs. Dinosaur
- Will Dinosaur find itself falling head first down the Briar Patch or will Splash Mountain see ACCESS DENIED?
Spaceship Earth vs. Twilight Zone: Tower of Terror
-A time machine to the far past or one to a dark night at a haunted hotel…..but only one can reign supreme.
Universe of Energy vs. Expedition Everest
– Can the underdog conquer the mountain that lies before it?

Kilimanjaro Safaris vs. The Great Movie Ride
- Hollywood Studios original signature attraction goes head to head against Animal Kingdom's original signature attraction.
Featured Match

Space Mountain vs. Rock n' Rollercoaster
- Space Mountain finds itself once again in the Featured Match "hot seat" as it goes toe to toe against its modern predecessor. Two dark coasters come in but only one will see the light.
Have a Zip-A-Dee-Do-Dah-Day!!!!!