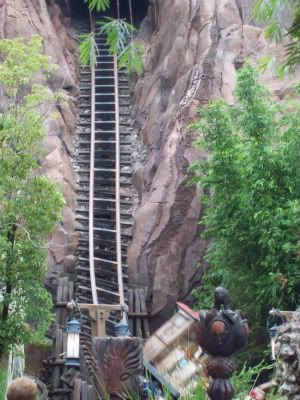 APPLICATION NEWS
: Now, with all the preliminary stuff out of the way, its game time. I got my go ahead email to set my phone interview. So I called the number provided and after listening to When You Wish Upon a Star, Big Blue World, Indiana Jones Theme, and A Pirates Life For Me for a while, I spoke to a representative and it's official. I will be taking my phone interview Wednesday Morning. So now it begins again. Also, for those who completed the application, passed the web interview, and have their phone interview set……Good Luck. For those who haven't started…….get to work. For those of you doing the Spring 2010 program and are at Disney right now while I am doing my school work….I have nothing but good tidings and the greenest envy for you.
And the Letters begin once more starting……now…….now …….NOW:
O Ostriches
- There are so many O's out there and I choose a complete wild card…..and you guys don't know what I am talking about. I am a big fan of Kilimanjaro Safaris (Warden Wilson Matua and I go way back). But it seems as though every time I ride this ride, there is at least one Ostrich that has nothing better to do than to just walk right in front of the car and stand there. It's AWESOME. (Wait…..what did he say?) Look, Disney is the greatest place in the world (no offense Japan) and I have nothing at all bad to say about it. But in a place where everything happens right on queue, it is interesting to see the Ostrich standing in the middle of the road and stopping the ride's progress. What do they say in the Great Movie Ride? "That just shows that anything can happen in the movies."
P Polynesian
- This was a tough choice to make. It was between the Polynesian and Port Orleans (Riverside and French Quarter) but Polynesian ended up on top. Now I have already discussed why I love the restaurants before so I'm just going to leave you guys with two words that sum up the food…..suckling pig. It's a Magic Kingdom resort which means you can wake up in the morning and (assuming you are on the right side) you can see Cinderella's Castle from your room…..but more on that in a second. The themeing is great and they even "Lei" you when you arrive. You can jump on the monorail and be at the Magic Kingdom in two stops. You can even walk to the TTC from the hotel. And I said I would come back to the view of Cinderella Castle. Well at night, you can walk on out to the beach area of the hotel, grab a hammock or a beach chair and have one of the greatest views of Wishes. (FOR GUYS EYES ONLY: *cough*Cheap Date*cough*) I kid. I kid. (SUDDENLY JOHN FINDS HE HAS NO MORE FEMALE SUBSCRIBERS)
Q ?-
5,000points to Gryffindor if you can come with anything for "Q" at Disney World because I am just blanking. (except for Quasimodo) If I come with anything later, I put it up.
R REFRESH REFRESH REFRESH
....not really (A handful of you got that, and the rest are still scratching their heads)
R Rizzo the Rat
- Okay, so you may be wondering how I could possibly justify putting Rizzo over such R's as Rose and Crown or Rock n' Rollercoaster…..but if something as trivial as my form of logic deterred you, you would have stopped at Ostrich. You see, I was working on a different article for the top five funniest lines from a Disney attraction and I kept coming back to one spoken by none other than Rizzo the Rat in the preshow of Muppet Vision 3D.
Sam the Eagle: Ladies and gentlemen, boys and girls, it is my honor to present to you... Mr. Mickey Mouse!
Rizzo the Rat: [singing to the tune of the Mickey Mouse Club March] Oh, Da-da-da-da-da-da-da-da-da-da-da-da-da! Hi there, welcome to my park, how'ya doin'...
Sam the Eagle: Wait a minute! You are not Mickey Mouse! You are a rat!
Rizzo the Rat: Rat, schmat! Besides, they're tourists. What do they know?
There is no other line from any Disney ride that makes me laugh harder on a consistent basis. And let me assure you, it gets about 10X funnier when you are on the College Program. Don't believe me Spring 2010ers, on your next day off go watch that and tell me a light doesn't suddenly turn on.
Have a Zip-ADee-Do-Dah-Day!!!!