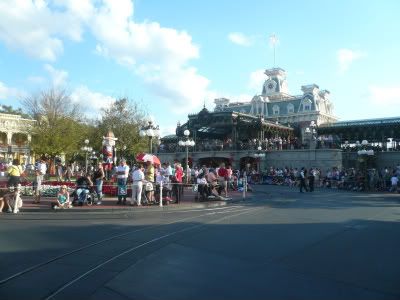 Too….much…..turkey…….extended…..weekend….coma…..no….blog…..posts…..in…..a….while.
But I'm back!
I still plan on doing the post about the classes this week and what we are thankful for in the College Program and Disney World in general. So for this week once again there will be no theme, however……you guys will be voting for next week's theme so have fun with that. This month I want to do a week devoted to Christmas (or the holidays), I want to do a week focusing on the final days leading up to your arrival in Orlando because let's face it.....it's almost that time, and finally, I want to do a family week discussing tips for when they come down (or up) and family in general because it is just that time of the year. So I think we have three good ones to choose from. And speaking of voting…..
Today we see the final preliminary matches for both EPCOT and the Magic Kingdom. Pirates of the Caribbean returns this week against the Haunted Mansion in this week's Magic Kingdom featured match. EPCOT's featured match pits the two thrill rides at EPCOT. By luck of the draw, Splash Mountain and Spaceship Earth both earn a BYE for the week and with that they will be a part of the final twelve tournament.

Matchups
It's a Small World vs. Space Mountain
Haunted Mansion vs. Pirates of the Caribbean
Mission Space vs. Test Track
Journey into your Imagination vs. Universe of Energy