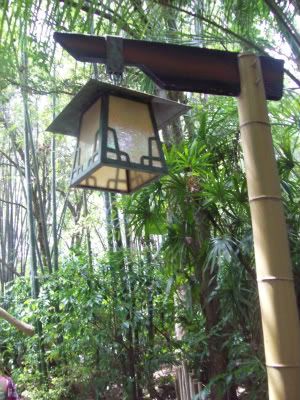 Wait,wait, wait, wait, and wait. Before I go any further, I was reading the comments section of blog and I came across this from one of my earlier posts and I have to thank Lyanne for both giving me a laugh and teaching me something in the process:
I was re-reading your blog and I thought I should mention that if anybody is wodering how to say "I just saw a platypus highjack a blue Prius in the Magic Kingdrom parking lot" in spanish...it's:

Acabo de ver a un ornitorrinco robarse un Prius azul en el estacionamiento del Reino Mágico.

So now nobody has an excuse to not be able to say this...except pronounciation problems...
Anyways.....
Guys and gals who haven't unsubscribed from my blog, thank you. February has been a busy month so I haven't been able to post anything. Ill give you a quick overview about what's been going on (DCP wise) before I get into my article:
-We had our one and only campus presentation for the season and we met our numbers, so you guys may see a couple of great people from FAU and PBCC while on your program.
-I got accepted into the Summer Alumni 2010 program as a Quick Service food and beverage cast member.
-Several other bloggers got into the program, so check out the blogs that I follow and start subscribing to them if you haven't already.
-Speaking of friends, some of your favorite bloggers (if you've been around since fall/winter) are already out there and enjoying their roles. Check out Katie's "When You Wish Upon a Star" blog, Ashlie's "Princess Ash's WDWCP Blog Presents" blog, and Ryan O'Neill's "Ryan O Disney Show" blog/vlog to get a feel for what the CP is like including what it like to work in the parks and life in the DCP apartments.
-The Purple Folder Wait Watchers blog has been absolutely thriving in my absence and I want to thank the contributors for taking it, wrapping some dynamite around it, and making it absolutely EXPLODE. Great job.
-Lastly, if you haven't already done so, go onto FaceBook, look up the Disney College Program Fall 2010 group and check it out. There you will find over 500 other students all who will be doing the program with you.
Now, I want to start my reemergence into the blog-o-sphere with a clean slate, so today I am going to be finishing a bit of old business and tomorrow we will have a new fun, and dare I say interesting, Top 5(ish) list. Today however, we have a Best Ride at Disney World competition to finish up. In this very last round we are featuring a 1 vs. 1 vs. 1 vs. 1 match up. Why the extra 1 you may ask? (or you may not, who knows) Well upon looking at the votes, Splash Mountain ended up tying Great Movie Ride. Quite frankly I didn't think it would be fair to allow a coin flip to determine which should be in the final three (especially since if Splash Mountain won the toss, Ashlie would tear my arms off and if Great Movie Ride won the toss, Abby would tear my limb from limb). No…..I chose life.
So, we will see these four proverbial juggernauts go head to head where four rides enter and only one ride exits. (Don't worry though, no rides are actually hurt in the making of this blog). So enjoy, happy voting, and as always……
Have a Zip-A-Dee-Do-Dah-Day!!!